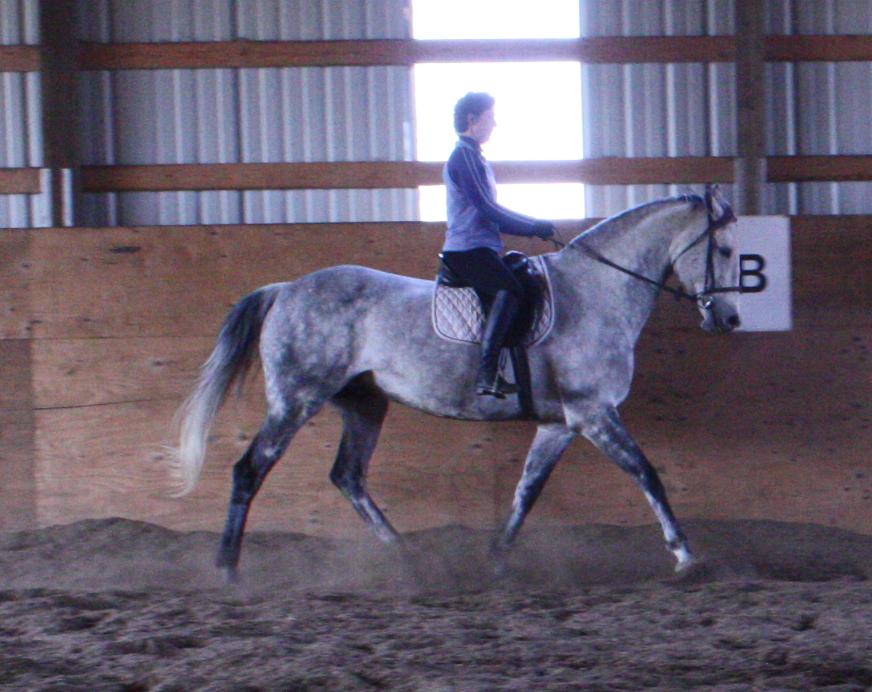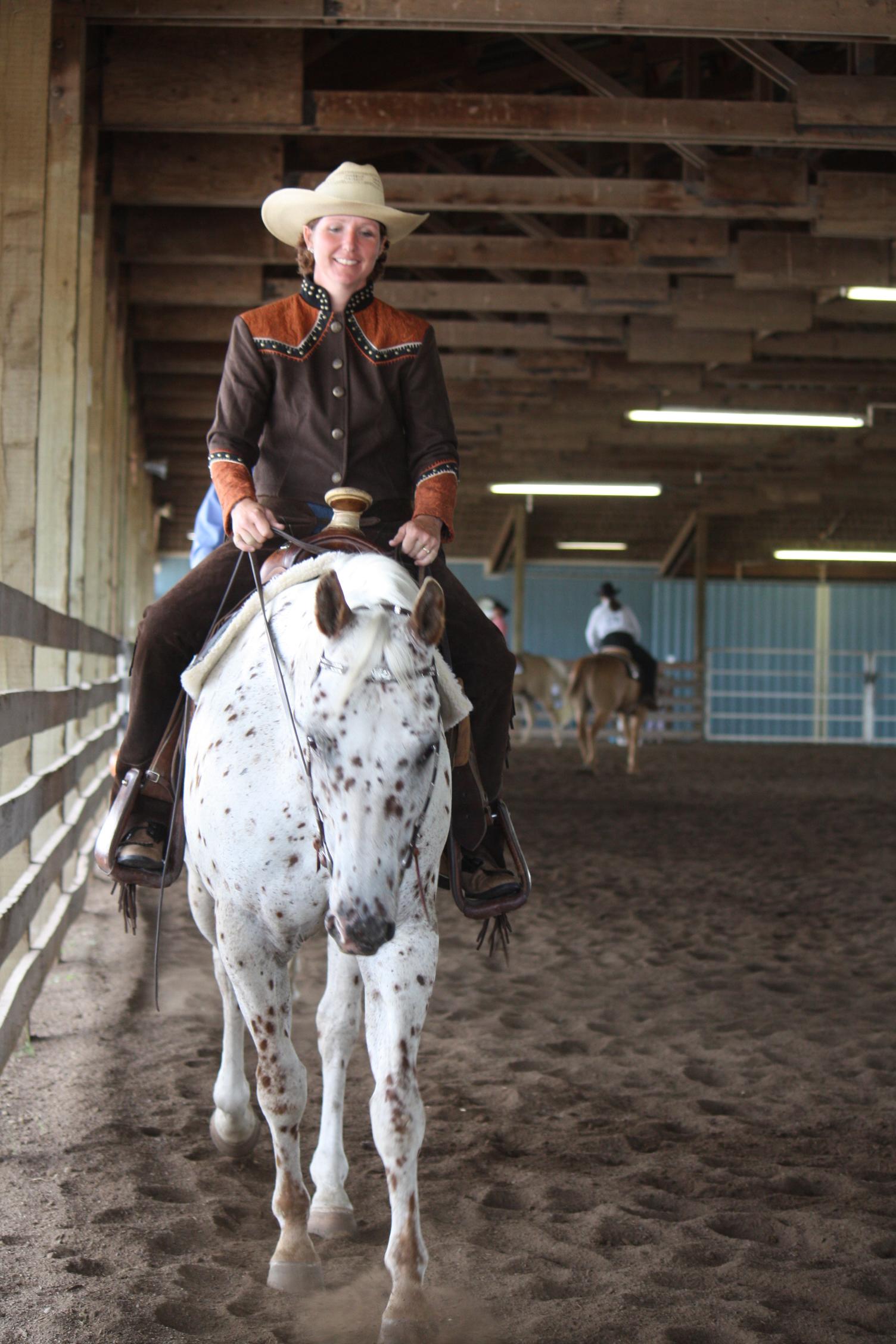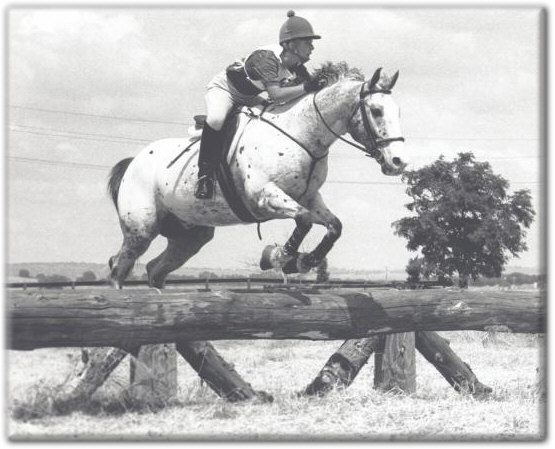 I have been around horses all of my life. My whole family has been involved in the horse industry for generations. My Grandfather raised and raced both Quarter Horses and Thoroughbreds. My parents raised Arabians, Quarter Horses, Appaloosas, and Thoroughbreds. Unbeknownst to them starting me down the path of riding, training, and showing horses and eventually teaching riding lessons.
I was a member of 4-H in Klamath County (for # of years) starting in the 4 th grade showing sheep, beef, and horses. The first few years were a real learning experience for me on my Appaloosa: Plaudits Starfire "Stormy". My Mom and Dad drove my sister and I all over to horse shows getting us experience.
My mentor, other than my parents, was Lila Winnie Heiney . Winnie introduced me to Three Day Eventing which includes the disciplines of Dressage, Cross Country Jumping and Stadium Jumping. Winnie was a fantastic instructor. Winnie was a wealth of information from her experience in competitions to being a TD (Technical Delegate) for Three Day Events , Horse Trials, Combined Training and Dressage events as well as being a jump judge during the 1984 summer Olympics in Los Angeles . Under Winnie's tutelage since I was 12 years old. I grew as a rider and continue to compete successfully in dressage, eventing, combined training and hunter/jumpers.
During my riding carrier I have shown open shows – English/Western, 4-H (Showmanship, both English and Western Equitation, Trail, Colt Training, EL Dad Potter, Horsemaster, Round Robin, Dressage, Jumping, Hunter Hack) Dressage, Three Day Events, Combined Training, Hunter/Jumpers. I have won many Championships, Grand Championships, High Points, placed 1 in Three Day Events and Dressage competitions. While in 4-H I was on the Klamath County State Fair team 3 years as an intermediate and 3 years as a Senior. While at State Fair I won 2 medallions, 1 for Showmanship and the other for Western Equitation. In college I was selected to be on the competing OSU Event Team. I have also worked with race horses breaking them, working at the race tack and eventually re-training a number of them in new disciplines.
I worked for Extension Specialist Brad Jeffreys putting together the Spring Horse Classics while attending OSU from 1991-1995.
I have also been very fortunate to have ridden under: Joan Hawkins, Sally Swift, Sally O'Connor, Jack LeGoff, Major General Jonathon R. Burton, Kathy Everman, Thomas Ritter and spent a week training in Redmond Washington with Todd Trewin.
My husband and I have almost completed our barn/riding arena which has afforded me the opportunity to continue to ride, train and give lessons in a fun friendly family oriented environment that allows me to pass on a portion of what was taught to me.
Philosophy
Safety for the rider, safety for the horse, safety for others! Hard work! Perseverance! Patience! Respect! Dedication! Take lessons from whom ever you can – knowledge is power!
Come on out and see our barn, great boarders, horses and us!!!!!